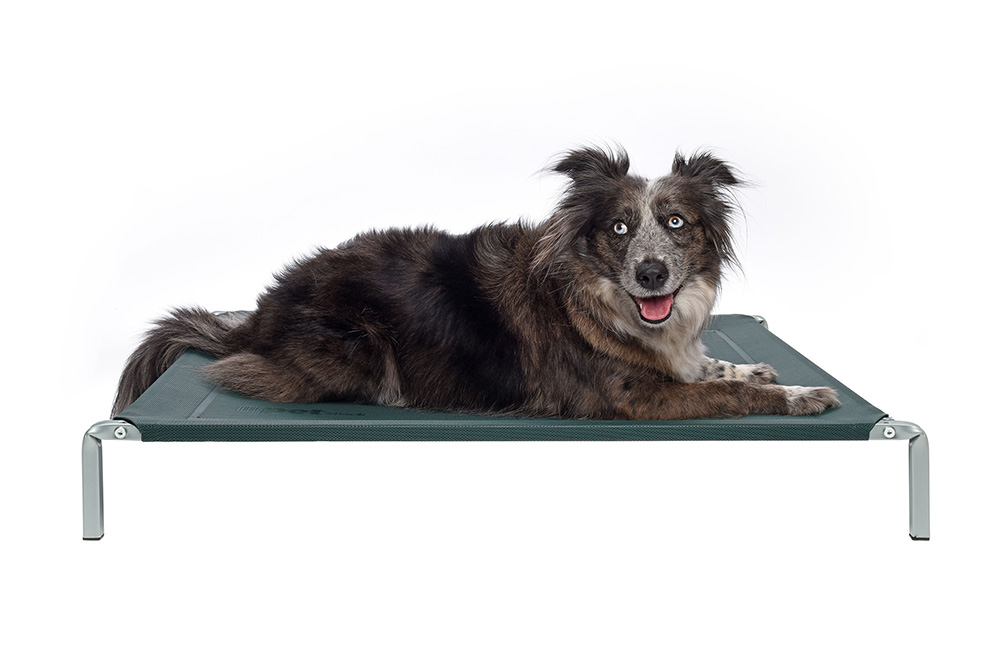 Premium Powder Coated Dog Bed
from $84.25 – 142
Available from PETstock stores nationally
Looking for a dog bed with as much style as your home? Choose the powder coated durable steel frame dog bed and enjoy the stylish and shiny finish as well as a range of sling colours.
Flea and water resistant – fleas are unable to breed in the fabric we use.
Single layer mesh fabric allows air circulation, which minimises odour and bacteria retention, is healthier for your dog and keeps them cooler and less sweaty in the summer months.
Right angled legs for a compact design – perfect for an apartment or small space living.
High strength tear resistant fabric sling that is welded not stitched to resist tearing, even if cut.
Sturdy and Strong – Designed to withstand the constant use of an active canine.
Easy to clean – Simply hose down and dry in the sun without fear of rust.
Finishes
Durable Gloss Powder Coated Frame
2×1 Twin Weave Textilene
20x20x1.5mm Sq Tube
Size
Small 48x70x13cm
Medium 63x101x14cm
Large 76x113x18cm
Ex Large 84x123x22cm
Size guide